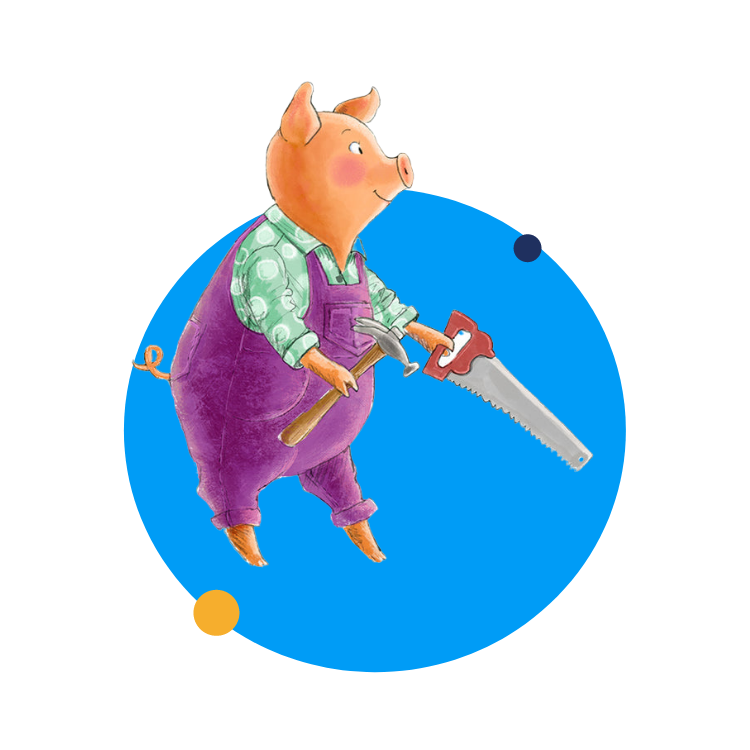 The

SING.

PLAY.

LOVE.

Educator Kits
Boost learning and engagement!
Research shows that reading, singing, dancing, and playing with young children improves outcomes for early learning and accelerates development across domains.
SING.PLAY.LOVE.® provides educators with tools to effectively teach skills that predict school success. The program utilizes music and play-filled activity to help children learn and practice skills for social-emotional development, language, and literacy.
Explore the Educator Kits
Choose from four different kits . . . or get them all at a value price!
What's included in an Educator Kit?
Songs
Award-winning songs delight children and adults alike!

Movies for Children
Designed for active participation, music videos make learning come alive.

Play & Learn at Home
Families partner to teach with activities, movies, and songs to share at home.
Picture Books
Each book focuses on an important skill. Activities and musical score included.

How-to-Videos
The author demonstrated verbal directions, motor motions and signed words.

Online Portal
Step-by-step plan provided, along with 24/7 access to movies, songs, and printable pages.
How It Works
1. Choose an Educator Kit

Select the kit that best supports the skills you want to teach and begin yourSING.PLAY.LOVE. journey today.

We will mail you five picture books that are the perfect size for your read-aloud time together. You will receive an additional song guide for the Social-Emotional Learning Kit and "I Love Learning" Kit. The guides include instruction for an additional ten songs per kit.



2. Register Your Account

Register to easily access your music video and recorded song at www.SINGPLAYLOVE.tools.

Create a free account, and then register your educator kit product code. The product code is printed on the back of your educator kit insert, so save this page with your books!

The SING.PLAY.LOVE. Tools website makes it simple for you to access your educator kit resources 24/7 from any phone, tablet, or computer! You can sing, play, and love across the activities and environments of your day at school, center or home. Your resources include kit movies, songs, and printable pages.

3. Have Fun as you Teach!

Explore all the resources and opportunities for engaging learning that each educator kit provides.

Each kit comes with:

Full-color, high quality picture books, each based on a fun song text. Each is guaranteed to engage the hearts and minds of young children.
Downloadable songs that complement and extend the lessons taught in the books.
Interactive music videos to watch with your children that help them see the skill in action as they dance and sing.
Instructional videos for teachers with gestures, actions, and signed words to help you teach the targeted skills.
Activity guides packed with learning activities to help you playfully teach the targeted skill of the book as you enjoy quality time with your children.
Printable pages for families with access to sing along and watch the music video, as they partner with you to continue learning at home!
Printable pages for kids to reinforce and extend learning!